Ashton
e.g. 4 Berth
Available in manual transmission.
The VW Campervan is perfect for couples or families with one or two children. It has a rock 'n' roll seat-bed in the rear and a front elevating roof, giving more space in the living area. The kitchen comprises lightweight furniture with a worktop, sink with twin-burner hob and fridge freezer.
The memory foam sleeping surface on the rear of the seat ensures you get a great night's sleep and the elevating roof provides a roof bed, making this an ideal choice for families on weekend trips and longer holidays.
Watch Video
Quote & Book
Day Floorplan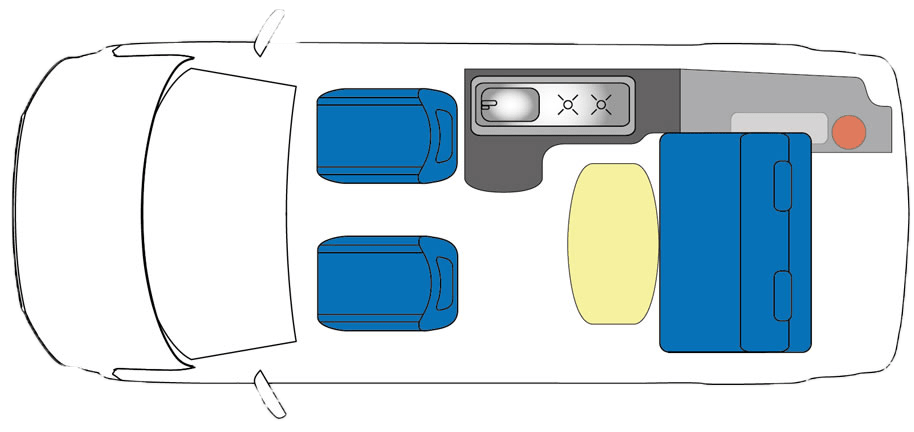 Night Floorplan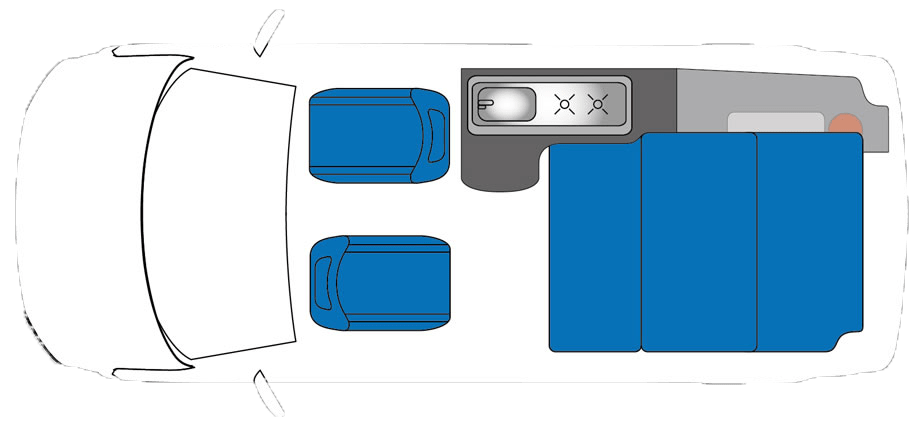 Need Help?
Discuss your requirements by contacting our team
0800 772 3880